Traditional climbing in Picos de Europa
Climb one of the emblematic summits of the Picos de Europa National Park.
The Cantabrian Mountain Range enjoys an exceptional rock quality, making it a true paradise for rock climbing. In addition to the routes listed below, there is also the possibility of doing an infinite number of climbs. Contact me and get an activity adapted to your needs.
Combine trekking and climbing to suit your needs.
Immerse yourself in one of the most unknown and wildest natural paradises of the Iberian Peninsula.
Great openings such as the 78′ Murciana or the Rabadá Navarro (and many others) are still yearned for today by climbers and mountaineers from all over the world, thus visiting the Picos de Europa in search of this great monolith, which rises defiantly calling attention from miles away, clearly visible from the beaches of Asturias and Cantabria.
No matter if you have never climbed before or you are an experienced climber, I will take you to know the best traditional climbing routes adjusted to your level. You will only enjoy the emptiness and the excellent limestone of Picos de Europa.
A perfect adventure for those who want to try climbing but want to start with something more gentle, or just spend a fun day enjoying the heights and spectacular views and overcoming walkways, Tibetan bridges and cables that will make your hair stand on end.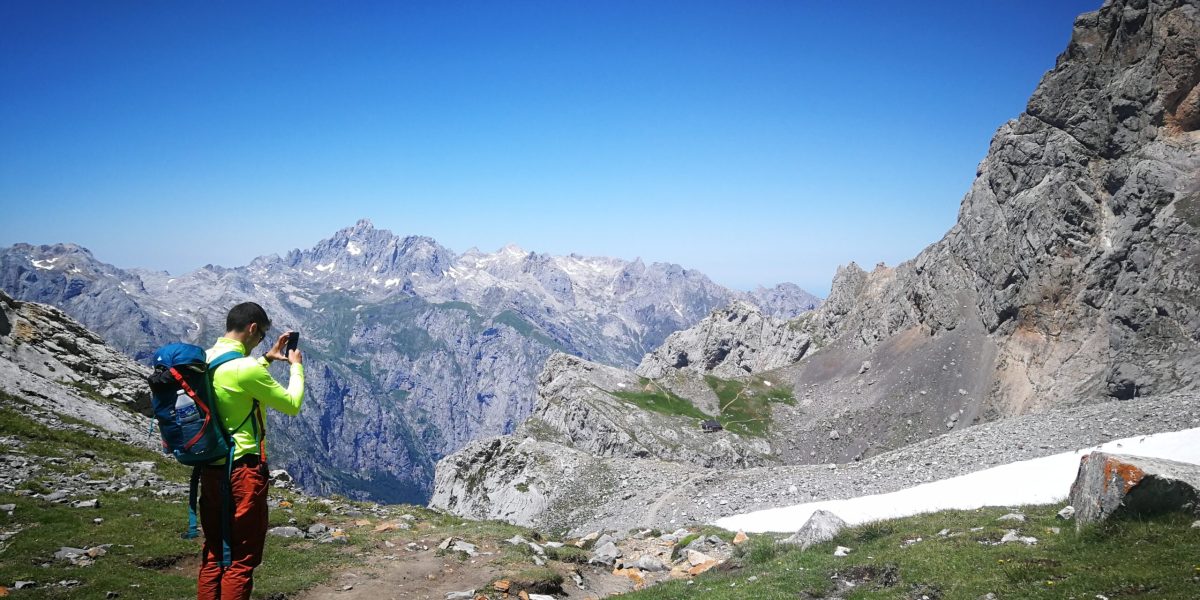 I organize multi-day expeditions combining trekking, climbing and summit ascents on foot, spending the night in bivouacs under the breathtaking Milky Way. Get away from the tourist areas to enter the quiet and authentic Picos de Europa.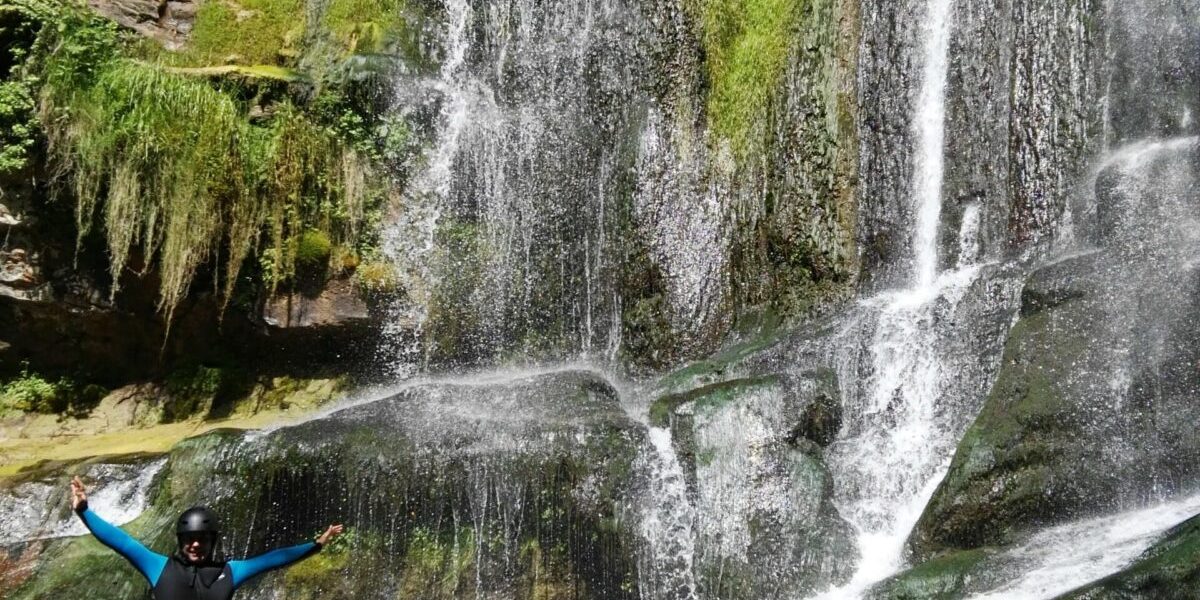 Canyoning in Picos de Europa is a very popular activity during the summer when the heat gets hotter. We will go down the course of a river over jumps, rappels and water slides. Undoubtedly one of the most fun activities to do with a group of friends.