Introductory course in big wall climbing
This course is aimed at people with experience in the field of sport climbing, who want to take a step further towards the big walls, in an autonomous and safe way.
The main objective of the course is that the participant, at the end of the course, is able to perform all the contents learned in an autonomous and safe way in order to continue enjoying this sport.
OBJECTIVE: Autonomy and safety in your mountain activities.
All courses are tailored to the needs of the participants, so that they are as useful as possible. Contact us and solve your doubts or get a customized course.
Sleeping bag
Mat
Headlamp
30L backpack
Water bottle 2L
Trekking boots
Long elastic mountain pants
Softshell or primaloft fleece lining
Windbreaker / light raincoat
Spare change of underwear
Sunscreen SPF50
Sunglasses
Energy food (nuts, bars, snacks, etc…)
All prices shown on this website include: VAT, RC and accident insurance, qualified guide, all the technical material to carry out the activity and photo album.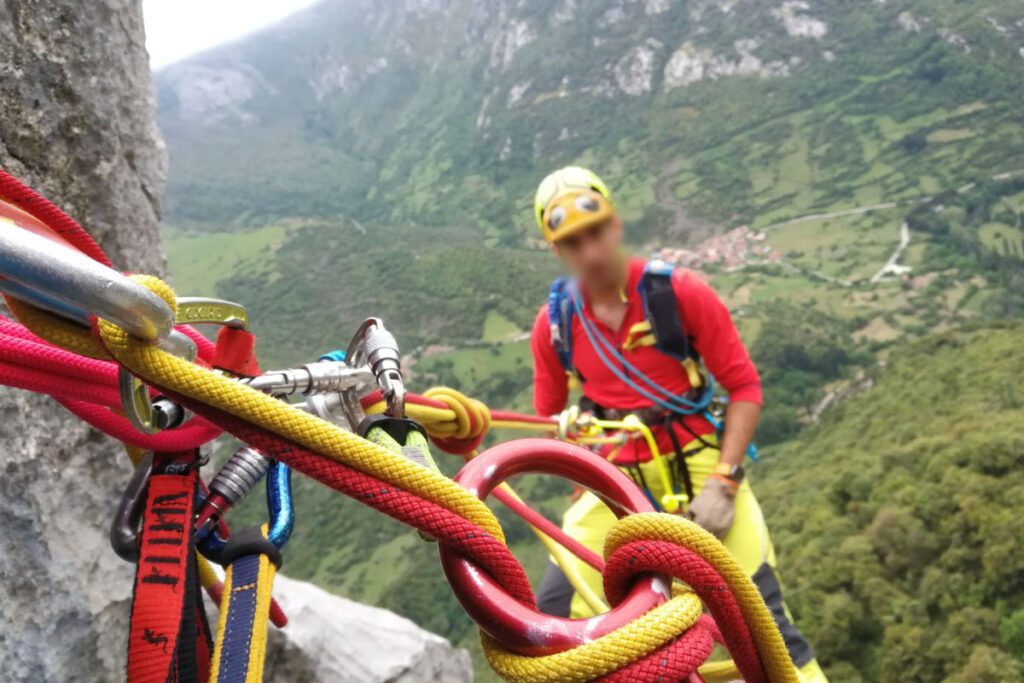 Two-day course (16 hours)
2 persons – 250€ per person
3/4 persons – 200€ per person
16 HOURS THEORETICAL AND PRACTICAL
Methods of correct communication with the partner
Rope management in different situations
Setting up different types of meetings
Handling of the reverse side and its multiple possibilities
Positioning in meeting
Placement of rope at meeting
Correct securing of the partner (Means of fortune)
Self-rescue contents
* To see the complete program, please contact us without obligation.
Three-day course (24 hours)
2 persons – 360€ per person
3/4 persons – 325€ per person
24 HOURS OF THEORETICAL AND PRACTICAL TRAINING
At the end of this course the participant will carry out all the maneuvers and theoretical contents of this program, making a route of at least four lengths and grade V+ autonomously, being supervised by the guide.
Correct underwriting methods
Safe rappel with machard (steps to follow, different possibilities)
Safe rappel with dynamic knot
Solvency of assumptions in different situations by means of methods of fortune (loss of the backside, abandonment of the route, descent to a partner from the meeting, help to the second climber from the meeting…).
Self-rescue contents
* To see the complete program, please contact us without obligation.