Summit bivouac experience
The activity starts around 12:00h in the Vega de Urriellu, where we will check all the material and start our way to the previously chosen route.
We will begin the climb in mid-afternoon, with enough time to reach the summit during the day. We will prepare the bivouac while enjoying the spectacular sunset. With the first light of dawn we will have breakfast with local products and prepare the backpack and the descent through the rappels of the south face. (approximately 1 hour from summit to the ground). Afterwards we will make our way back through the Canal de la Celada to the Vega de Urriellu where we will have some lunch. (1h 30min approximately).
+ price of the chosen route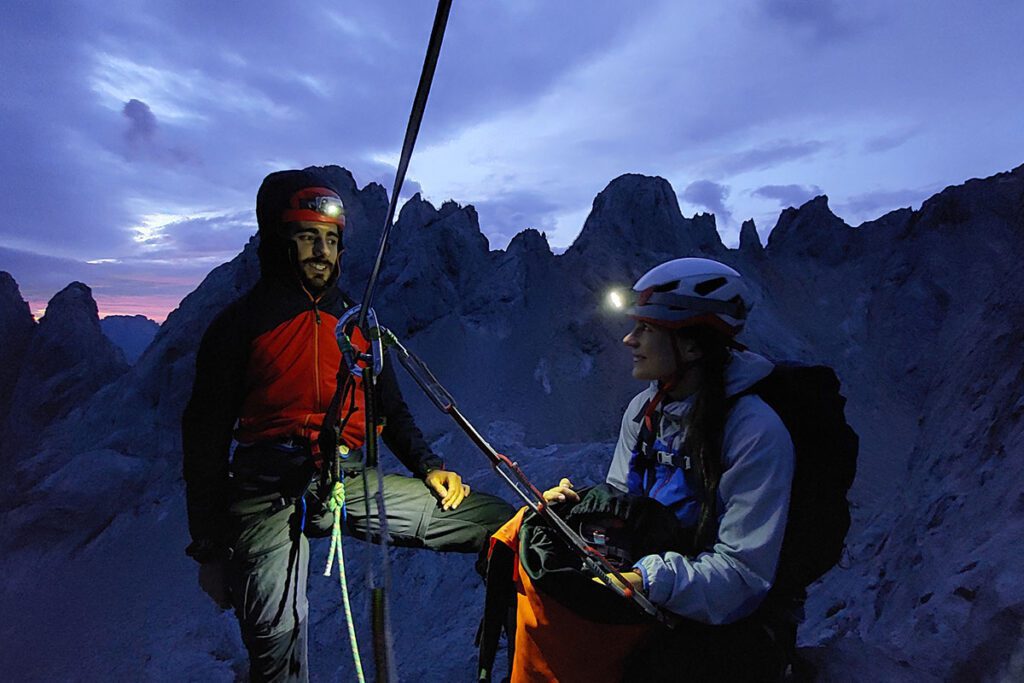 It is possible to make basic ascents without having climbed before. Even so, the necessary notions to be able to do the activity will be taught.
The price includes: VAT, RC and accident insurance, qualified guide, all the technical material for the activity, dinner and breakfast, photo album.